Excellent news for Australia: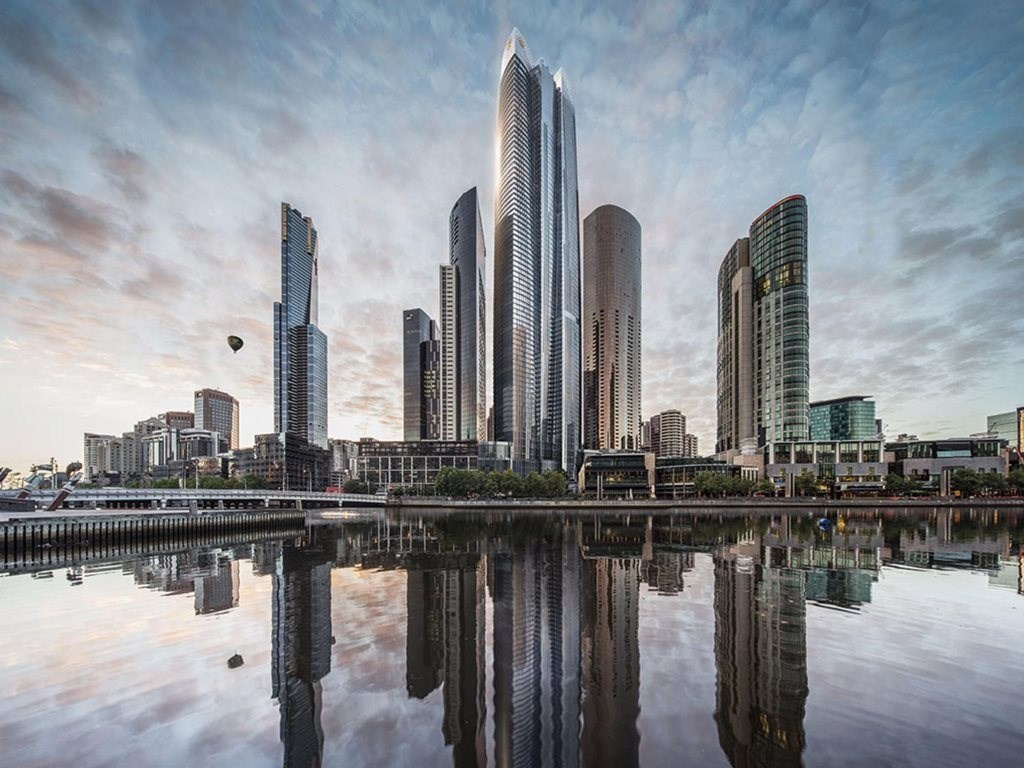 Victorian state government has gazetted its amendment to the Melbourne Planning Scheme which validated the approval of Crown Resort's 323-metre tower at Southbank.
The information found in the document sheds light on the proposed $100 million public realm works that helped the developer get the project over the line.
Crown and Schiavello Group will need to provide a Public Realm Improvements Plan within 12 months of the commencement of development which will include detailed design and landscaping of all public realm works proposed within close vicinity of the subject site.
This will include a $25 million upgrade to Queensbridge Square, a $10 million contribution to improve Queens Bridge Street, a new Sandridge Rail Bridge that will cost $15 million, and another $15 million contribution to a new look Southbank Promenade and Boulevard.
More:
http://www.architectureanddesign.com.au/news/vic-gov-gazettes-amendment-for-melbourne-crown-tow